Earlier this week Kristin Chenoweth did her very first ever "Ask me Anything" on Reddit. I think those of you who participated will agree with me that it was a lot of fun and that it was great to get those very long, insightful and in-depth answers from Kristin. We love Twitter, but it was a nice change!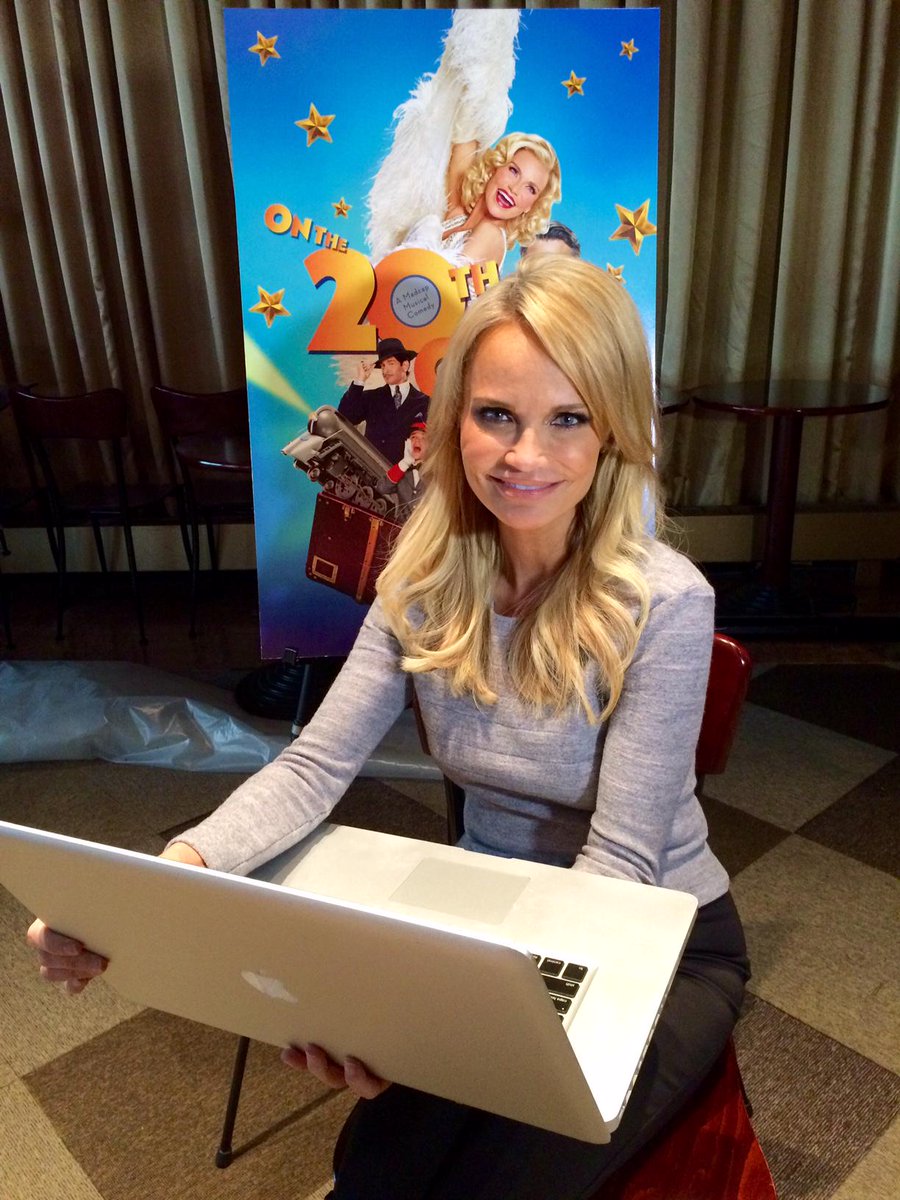 If you missed the Q&A, or you would like to read Kristin's answers again in quiet, you can visit her Reddit AMA
right here
.
To get a taste, here are some of our favorite answers:
quote:

---

"Q: You've performed in London before in concert but would you ever consider doing a West End show?
A: YES! I would LOVE to do a West End show. I would love to even do ON THE TWENTIETH CENTURY there. That would be a dream come true. It's on my bucket list.

Q: How did you have to prepare for On the Twentieth Century?
A: I haven't had to dance like this, in a good 20 years? I've had to change my diet. To be frank, I've had to eat more, I've had to eat protein, I've had to dance every day. I.. also have to sing legit operatic. I've had to warm up my body, warm up my voice, it's also an incredibly physically comedic role. It's not a walk in the park. It is the toughest part for me I've ever had. It's hard.

Q: What are your thoughts on the upcoming Wicked movie? Any interest in being involved?
A: First of all, I'm glad they are going to do a movie. I figured they'd do it someday - I don't know when it's planned for. I mean of course i'd love to be involved - it is a huge part of my life. I don't know who I'd play - I'd be interested in Madame Morrible at this point - it gives a bigger audience a chance to see the show, and that makes me happy, whether I'm involved or not."

---
While Kristin was on Reddit, she also checked out Martin Sheen's AMA that happened only shortly after hers.
Click here
to read there exchange.