CONGRATULATIONS, KRISTIN!!!!

On Monday, the winners of the 2015 Outer Critics Circle Awards were announced. On The 20th Century had been nominated in 9 categories, and while it didn't take home the award for Best Revival, both Andy Karl and Kristin Chenoweth won for their protrayal of Lily Garland and Bruce Granit in On The 20th Century!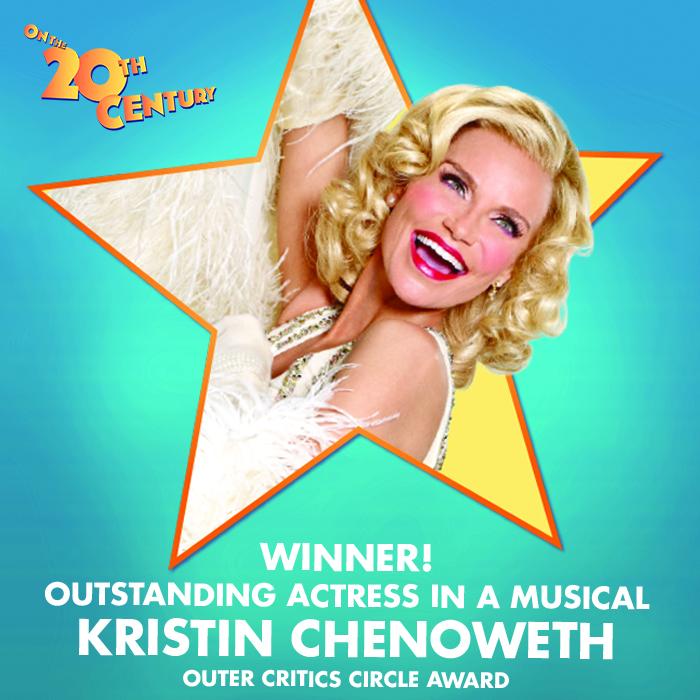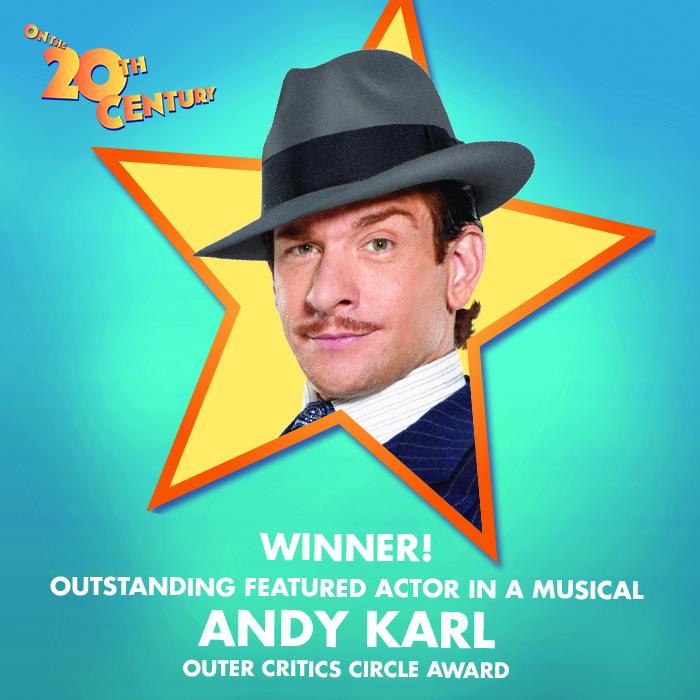 The awards will be presented to the winners in the formal ceremony on May 21. Stay tunes for photos and video footage of Kristin's acceptance speach!
Broadway.com also announced the winners of their Audience Choice Awards on Monday. Kristin had been nominated in 4 categories and ended up winning 3: Favorite Actress in a Leading Role in a Musical, Favorite Diva Performance & Favorite Funny Performance!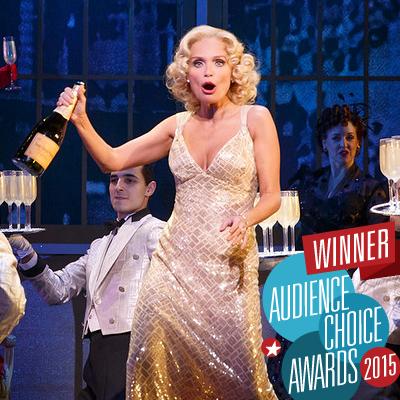 The Awards will be presented in a private reception on May 19, but we will have footage from that as well! Thanks to everyone for voting, I like to think we contributed to Kristin sweeping at the Audience Choice Awards!
The Drama League winners will be announced on Friday, May 15 (although Kristin only has a small chance of winning because they only give out one award across all performance categories), and the Drama Desk Awards are on May 31. The Tony Awards will close the season June 7.